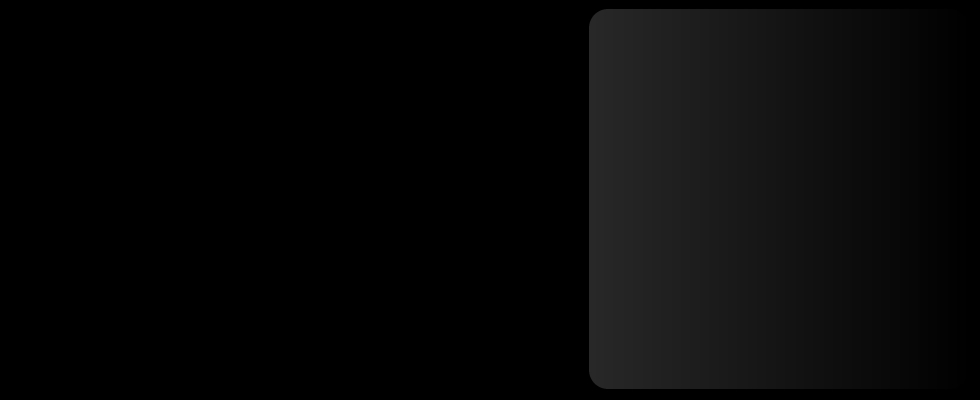 "Affinities" means that each chelator... ...has a list of its favorite metals.
Chelators Always Eat Their Desert First

Molecules have their own preferences

When metal ions (tiny sticky atoms) get stuck on large charged chelators (large sticky molecules) it works like oddly matched velcro. Some velcros are strong together. Some velcro combinations are weaker together.


Up To Date Resources Real Science Bias Toward No One

Chemistry does not care about your "plan". Even if you have chosen the best chelator for the metal you want to remove, and even though you are using it correctly, sometimes, you must wait while your chelator gets done binding with something else first. In the animation below, the blue chelator may skip over the undesirable metals and continue to eat the ones it likes best, until there are very few of those left to eat. Only then, will it come back for the ones you're after. In this case, the broccoli.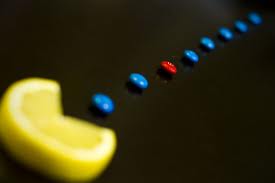 Each chelator will eat its own favorite elements before it can get to the element you want it to remove. Just be patient...

Tetracyclines
"-cycline"




Fluoroquinolones
"-oxacin"






----


----


----



ANTIBIOTICS
: SOME
TYPES

MAY

ACT AS PARTIAL / UNSAFE CHELATORS !
DO CHELATORS REMOVE THE GOOD MINERALS TOO?
Why does CN.info

NOT

show a Table where each metal has a list of it's best and worst chelators?

BECAUSE IT DEPENDS ON THE PATIENT !!
In different aged bodies, with different patient genetics, and with

different metals combinations

in different patients, chelators will have different safety margins, and different use protocols.

For example... a magnet may be the best way to remove a nail from a bucket of water, or maybe even from a bucket of Jello, but it may not be the best way to remove a nail that is embedded in an orange.




(Highest Affinity) 1st


2nd
3rd
4th
(Lowest Affinity) 5th
Calcium (Ca) - EDTA
ALUMINUM

LEAD
GADOLINIUM
ARSENIC
CADMIUM

Sodium (Na) - EDTA
1st (Favorite)
2nd
3rd
4th
5th
DTPA
1st (Favorite)
GADOLINIUM
3rd
4th
5th
DMSA
(chemet, succiner)
LEAD
MERCURY

3rd
4th
5th
DMPS
MERCURY
MERCURY
3rd
4th
5th
Glutathione
(must be made by body)
(Milk Thistle is close)
?
?
3rd
4th
5th
Alpha Lipoic Acid
-
-
-
-
-
Cilantro Oil
-
-
-
-
-
Activated Charcoal
(works in GI tract only)
-
-
-
-
-
Chlorella
(works in GI tract only)
-
-
-
-
-
| Metal | 1st Choice | 2nd Choice |
| --- | --- | --- |
| Inorg. Mercury | DMPS | DMSA |
| Org. Mercury | DMSA/DMPS | |
| Lead | DMSA/EDTA | DMPS |
| Arsenic | DMPS | DMSA |
| Cadmium | EDTA | DMPS* |
| Antimony | DMSA/DMPS | EDTA |
| Tin | DMSA/DMPS | EDTA |
| Thallium | | DMSA |
Aposhian HV. Mobilization of heavy metals by newer, therapeutically useful chelating agents. Toxicology 1995;97:23-38.
Kemper et al. New Chelating Agents. Basic Science in Toxicology, Proceedings of the 5th International Congress of Toxicology, England, 1990
Quig D. Metal Detoxification: Basic Toxicology and Applied Pharmacology. Spiritmed Conference Proceedings. Tempe AZ. 2005
| Metal | Na | Li | Ba | Sr | Mg | Ca | Mn | Fe | Co | Zn | Cd | Pb | Ni |
| --- | --- | --- | --- | --- | --- | --- | --- | --- | --- | --- | --- | --- | --- |
| K (log) | 1.7 | 2.8 | 7.8 | 8.6 | 8.7 | 10.6 | 13.4 | 14.4 | 16.1 | 16.1 | 16.4 | 18.3 | 18.4 |
This Table shows EDTA-metal complex stability constants. The bigger the number, the tighter the EDTA grabs hold of the metal.

Nickle EDTA
Aliminum EDTA
This table is our own compilation, at ChelationNation.info, of the comparative affinities of common chelators... a work in progress...

SCIENTIFIC REFERENCE SETS, with cited sources.
The answer is YES! To a LESSER degree, chelators DO pull out the smaller metals (the minerals). The table below is an example of just how much this happens in one flavor of chelator. Chelators don't follow your "plan". They have no way to "know" whether a metal is a good one or a bad one. They just collect what they run into. But as a genral rule, chelators are built to "like" the heavier metals more than they "like" the lighter metals (most minerals). But some minerals are "heavier". For example, using the table below, if you were using EDTA to pull out Lead (Pb), you might want to take Zinc supplements, because EDTA is likely to pull out your Zinc (Zn) too.
ALL antibiotics in the tetracycline family (their names end in the suffix "-cycline" are known to chelate (bind with and remove) CALCIUM and MAGNESIUM. (The antibioctic is also rendered inactive when bound this way.)



DRUG INTERACTIONS: Iron, calcium, zinc, or magnesium can attach to levofloxacin and other fluoroquinolones and prevent their absorption from the intestine into the blood. Therefore, products (for example, antacids) that contain iron, calcium, zinc or magnesium should be taken at least 2 hours before or 2 hours after levofloxacin. Other drugs that contain these minerals and can similarly interact with levofloxacin include sucralfate (Carafate) and didanosine (Videx, Videx EC).



THE ABOVE ANTIBIOTICS ARE THE MOST COMMON 'TREATMENTS FOR CHRONIC LYME DISEASE AND OTHER CO-INFECTIONS. IS IT POSSIBLE THAT THESE DRUGS ARE ACTUALLY WORKING AGAINST METALS AND NOT "ELUSIVE" BACTERIAS???


COULD SUSTAINED HIGH LEVELS OF THESE ANTIBIOTICS BE KEEPING HEAVY METALS "TEMPORARILY BOUND UP" UNTIL YOU STOP THE ANTIBIOTICS, LEAVING THE METALS TO UNBIND, AND POISON YOU AGAIN???